Development on a different scale.
Our graduate scheme is designed to forge the next generation of engineers, leaders and problem solvers. How? With huge development opportunities to match your ambitions, all created with sustainability in mind.
You'll work across design, commercial, project management and on construction sites themselves. That broad experience will help you gain chartered status with the Institution of Civil Engineers, which is the focus of the programme. And if your big dream is Institution of Structural Engineering chartership, we'll support you through that too.
There's a competitive salary and generous benefits. Best of all, it's the chance to start building a legacy of your own. On a different scale.

Start thinking big. Find out what life on our graduate scheme is like.
What you'll be doing
You'll spend 4 to 4.5 years laying the groundwork for an amazing career. Through rotations, you'll gain experience right across design, sales and estimating, commercial, project management, production, health and safety/quality assurance and construction.
At the same time, you'll complete ICE training, which we're accredited to deliver. Coupled with the experience and knowledge you develop on your rotations, you'll achieve competence in the technical and practical application of engineering, independent judgement and responsibility, commercial ability, communication skills and more.
There will be regular professional reviews, and your progress will be recorded and monitored by ICE. The final one will comprise of a professional review and a written assessment.
And before you know it, you'll be chartered with ICE. For those who want to, we'll also offer the opportunity to take the IStructE exam - and help you every step of the way. So the scale of your development is completely set by you - your ambitions, your goals, your career.
Whether you join us in Lostock, Dalton, Sherburn, Ballinamallard or Lisburn, at our satellite offices or on our construction sites, we'll have your development in mind at every step. So you can keep thinking bigger.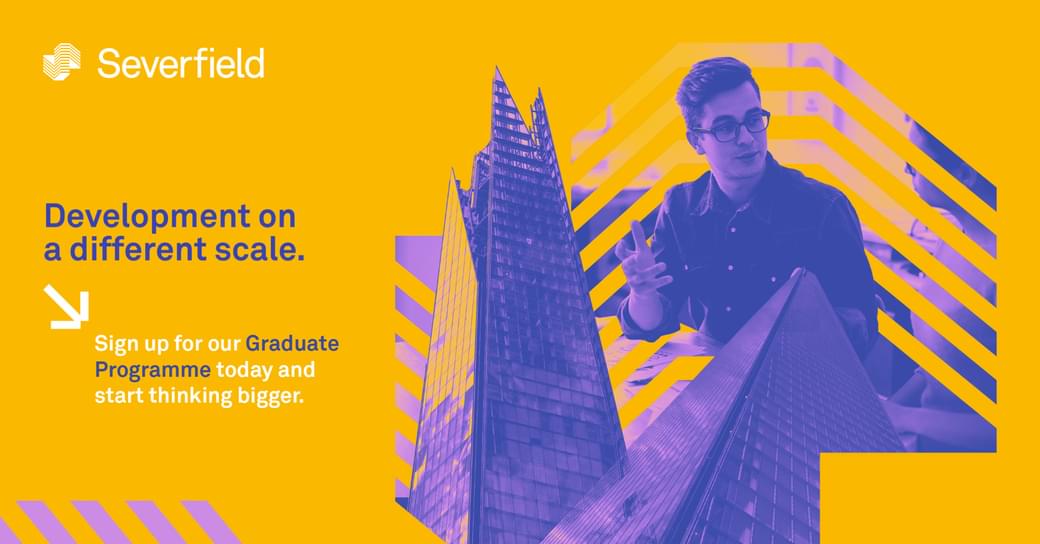 Rewards
Salary £27,000
Private Medical Insurance
Pension is matched at 7% (7% from employee/7% from employer)
Life assurance at 4 x salary
Company sick pay x 4 weeks
Access to a 24-hour free Employee Assistance Programme
Festive gift of £750 (paid pro-rata)
Professional Membership and any exam fees paid during the programme
Access to a huge range of discounts and cashbacks through the Severfield Rewards Gateway
25 days holiday plus 8 bank holidays
Working hours would be 39 hours per week, possibly on a hybrid model of 3 out of 5 days in the office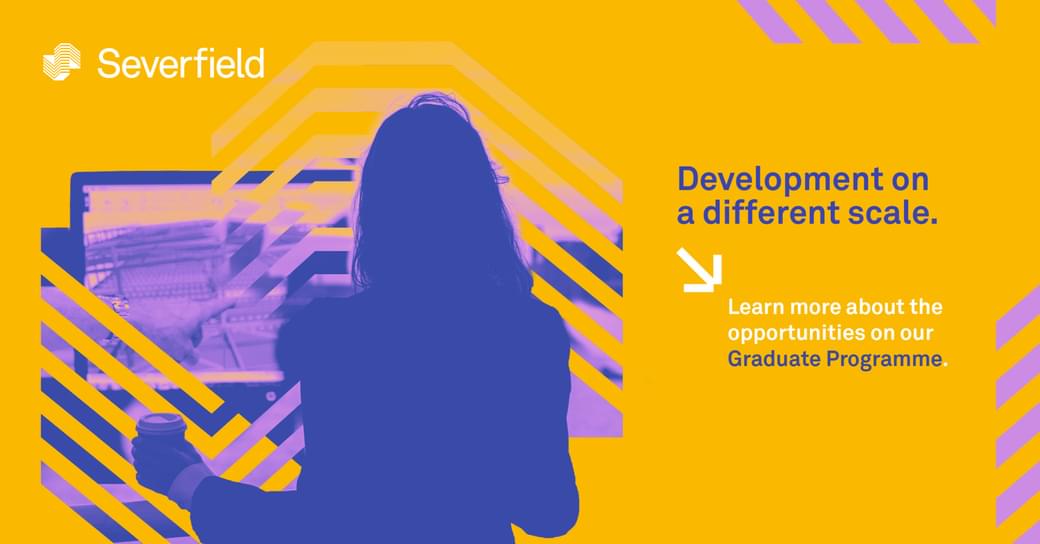 FAQ's
| | |
| --- | --- |
| Q What qualifications are you looking for from graduates? | A You'll ideally have or be expecting a 2:1 from your BEng/Civil Engineering Degree. A Master's level qualification would be a bonus, but it's by no means essential. |
| Q How do I make my application for the Graduate Development Programme? | A Go to our Vacancies page or click 'Apply here' above. |
| Q Is there a deadline for applications? | A Yes, 19th February 2023 is the deadline for applicants. |
| Q Why ICE rather than IStructE? | A We offer the ICE chartership as it gives a much broader base of engineering experience and has an official Training Agreement that we're part of. The evidence of proficiencies you'll gain along the way will also make the IStructE process easier, should you also wish to follow this route. |
| Q How many stages are there to the recruitment process? | A Following submission of your application, there are two stages. If you've been successful in the screening process, the first stage is an open day in March/April. The second stage is a panel interview in May/June. |
| Q What is the start date for successful candidates? | A You'd start in September 2023. |
| Q Where will my place of work be during the scheme? | A With multiple business units across the UK, we would look to place you in one which is mutually convenient to your home location whilst being able to offer you the best experience during the Graduate Development Scheme. |
| Q Where could I be located in the UK? | A You'll primarily be based in one of our UK offices in Greater Manchester, Yorkshire, Scotland or Northern Ireland. |
| Q Do I receive a permanent contract from day one? | A Yes, you would be employed as a Graduate Design Engineer and offered a permanent contract on the commencement of your employment with Severfield. |
| Q How long does the Graduate Development Programme last? | A It takes 4 to 4.5 years to complete the rotations through the departments while working through the accredited ICE training programme. If you're aiming for chartered status with IStructE, there's more time involved so that you can complete the exam. |
| Q Which departments would I work in while on the Graduate Development Programme? | A To give you the broadest knowledge and depth of understanding you would work in the following department whilst on the programme would cover design, sales and estimating, commercial, contracts, health and safety and quality assurance, production, and construction. |
| Q How long would I work in each department? | A The time spent in each department varies in length ranging from 3 months to 18 months. |
| Q What support would I be given while on the Graduate Development Programme? | A You will be allocated a mentor and have regular reviews including an annual personal development review. |
| Q Is the Graduate Development Programme fully funded? | A Yes, we will pay for your membership and study towards the relevant professional qualification. |
| Q What happens at the end of the programme? | A On successful completion of the programme you will be a professionally qualified Engineer (MICE/CEng MIStructE) and will move into a Design Engineer role |
| Q What types of people are you looking for? | A We're looking for great communicators with a positive attitude and willingness to learn. Resilience, innovation, and determination are also among the key characteristics of a great Design Engineer. |