Seversafe systems are:
Sustainable - as they are reusable and responsibly sourced
Easy to transport and store - thanks to bespoke certified stillages and compact storage methods

Universal - these products are used across all Severfield construction sites, making training efficient and ensuring all of our personnel and clients are familiar with our method
Seversafe Offload System
First up, we have Seversafe Offload System. This is used when unloading our steel deliveries and can act either as a fall arrest system when unloading by crane, or an exclusion zone when utilising forklift offload.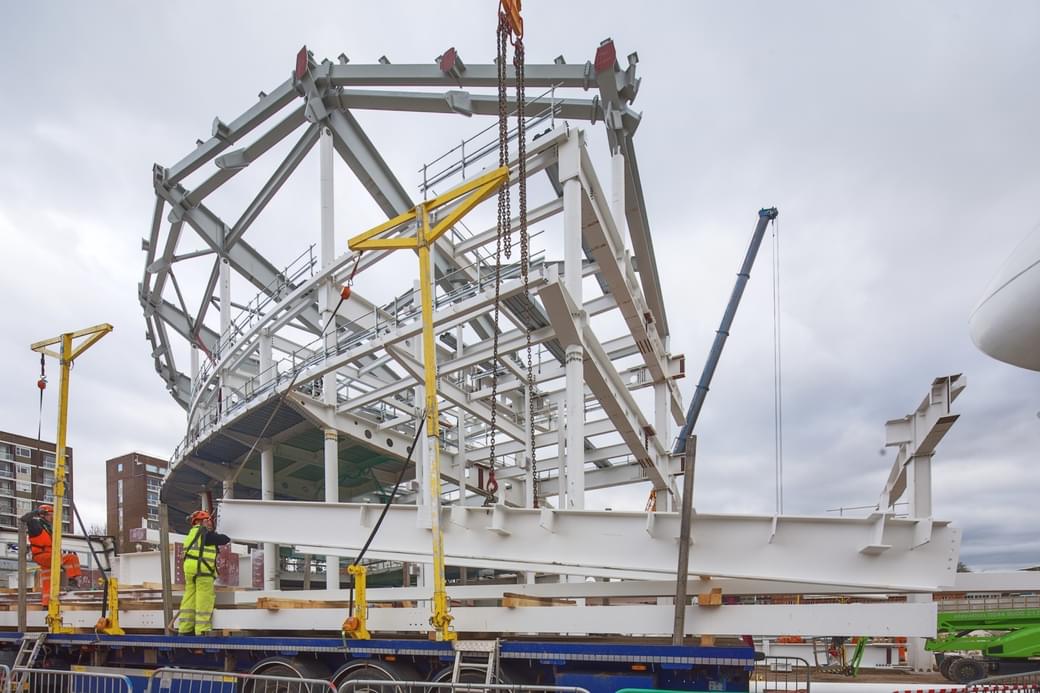 Seversafe Edge Protection System
Secondly, we have Seversafe Edge Protection, our own highly-robust edge protection system. This product allows for simplicity of erection and adaption and is widely regarded in the industry as the 'number one choice' for edge protection.
For more information on Seversafe, please contact us.