Services
Design
Our design teams are all highly-skilled and motivated professional structural and civil engineers, each with specialist knowledge of structural steelwork design, so you know your project is in the best hands.
By combining the expertise of our engineers with state-of-the-art computer software, we are able to provide a comprehensive 'value engineering' offering on our projects. This includes 2D and 3D building information modelling (BIM), analysis and design.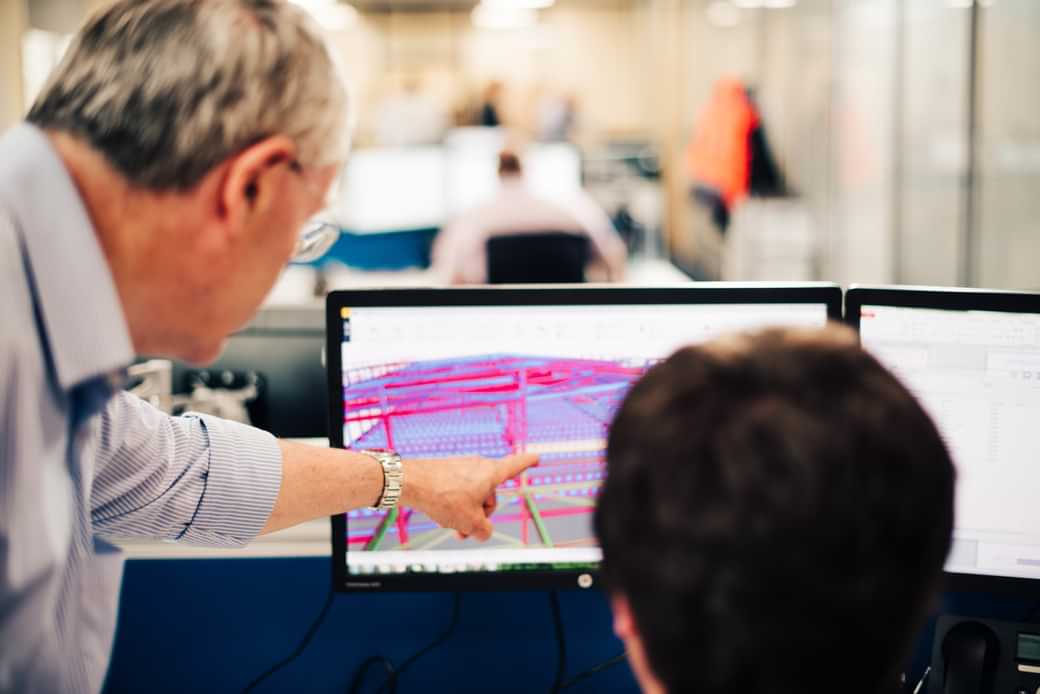 We can also provide expert advice on material choices, fabrication, fire protection, surface treatment, and construction techniques. These insights can often lead to significant project savings and efficiencies.
Our engineers are also involved with - and highly experienced in - the design and provision of temporary works to help tackle site erection and buildability issues. Working closely with our in-house construction team, we can ensure that the safest and most efficient solutions are in place to suit your needs - even on the most complex of projects. Our experience with complex, high-rise builds, means we are uniquely placed to assist you at all stages of your project.
Manufacturing

We're proud to run the UK's largest and most efficient manufacturing operation. We have five UK sites; Dalton, two factories near Bolton, Sherburn and Enniskillen in NI, as well as our international facilities in India.
Over the last few years, we have continued to invest in our operations, allowing us to expand considerably and ensure our facilities are state-of-the-art, delivering the highest standards of accuracy and efficiency in all we do.
All of this means we are best placed to provide an industry-leading service which is comprehensive, productive, and flexible in line with our clients' needs. This offering is complemented by our design and steel erection services.
Fabrication
The fabrication facilities throughout our operations are second to none; from expansive stockyard areas and in-line cutting, fabrication, welding and painting, to some of the largest finished goods storage areas in the industry - we have it all.
The Fabsec® production line at our Dalton site is a fully self-contained production facility. This provides the structural steelwork sector with a full range of highly efficient plate girder sections, combining an infinite combination of rectangular and/or circular apertures, optimal section profiles and shop-applied intumescent coating.
Delivery
We work with WS Transportation (WST) to manage the haulage for the majority of our steel products. WST boasts a range of modern and advanced equipment, such as new trailers, specialist trailer safe systems, cycle aware cameras and audible warning features for city centre deliveries.
For our bespoke or unusual loads and deliveries, we use fully accredited and experienced haulage operators (and escort vehicles where necessary), so you can rest assured that the safe and timely delivery of our steelwork is always given significant planning and attention.

Construction
Here at Severfield, we boast a highly trained construction workforce. Working closely with the project management team, they are leaders in steel erection and always utilise the latest equipment on site.
The nature of our work puts a great emphasis on the quality of the people employed, their training, and the provision of modern equipment.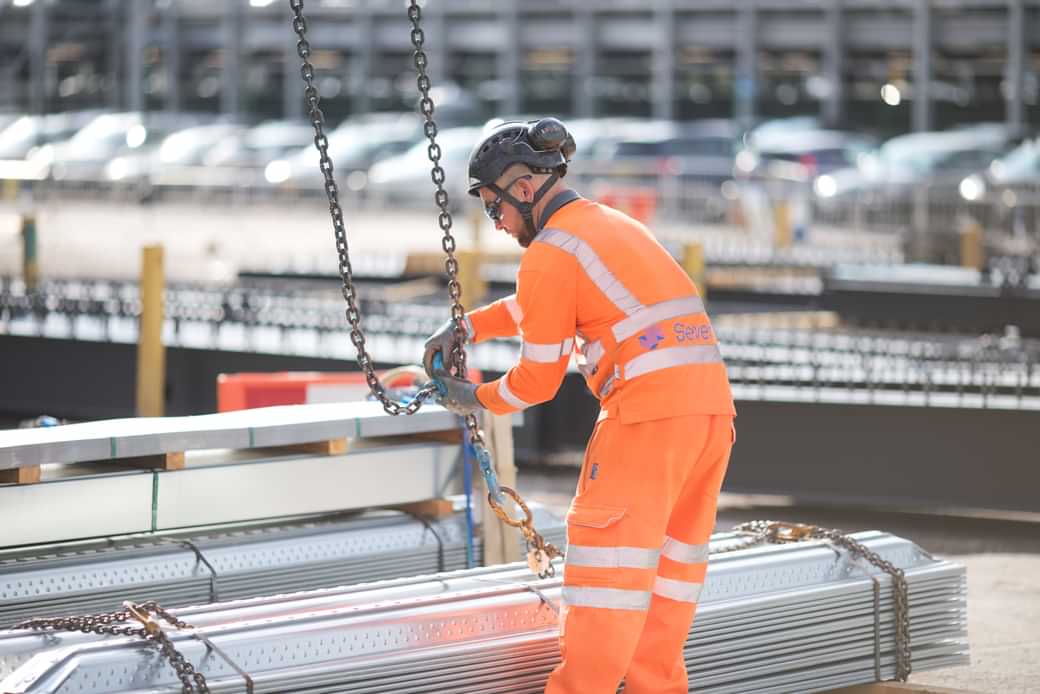 Our training standards are extremely high; this means we can ensure performance excellence and health and safety standards. We work closely with equipment manufacturers to ensure that efficiency and safety are always at the forefront of operations.
Our health and safety team monitors all sites on a regular basis to make sure these essential standards are maintained. We have even developed our own unique Safety Handrail Solution (Seversafe) and a tool-tethering system, based on our passion for doing the best and safest possible job, every time.
Project Management
Our project management team is second to none. Your project manager will be your assigned, single point of contact, handling all communications between suppliers and relevant on-site teams.
Their primary aim is to ensure optimum performance in all aspects of your project, including administration and site erection.