We have experts from diverse working backgrounds come together to pool their expertise and deliver the excellence in service and efficiency our clients have come to know and love. We welcome people to Severfield with a view to aiding them in developing long, exciting careers. Through incredible training and development opportunities, we ensure our teams can continue to lead on the world's most ambitious and exciting projects, delivering on and exceeding expectations at every turn.
Here you can find out more about some of the incredible people behind the ideas; these are the ones who make things happen, who rise to the challenges of any brief and deliver places and spaces that will continue to shape the communities of the future.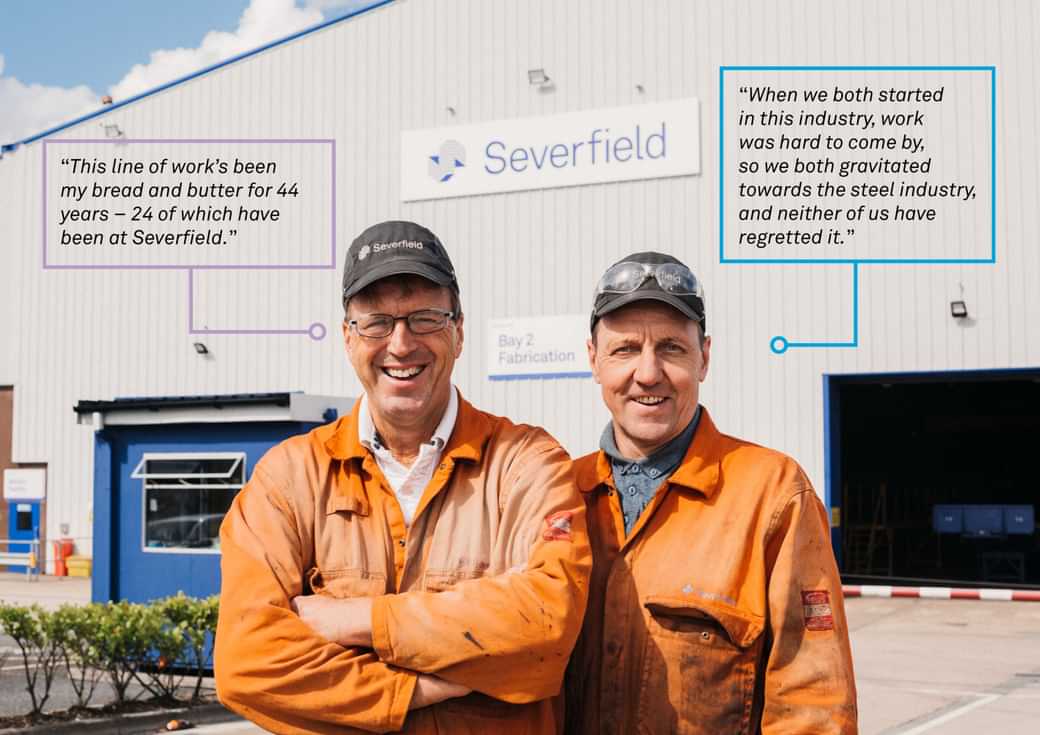 Stephen and Neil are brothers. Big brother Stephen (left) encouraged Neil (right) into the profession when he was still at school – and neither of them have looked back since.
"This line of work's been my bread and butter for 44 years – 24 of which have been at Severfield. I got my younger brother, Neil (he's six years younger than me) an apprenticeship. I brought him in, showed him what it was like, and he loved it. I've always looked at myself as a good standard bearer to the young. I wear my heart on my sleeve, because I really believe in the good things that we're making, so I want the next generation to be as passionate as I am. When Neil and I have worked on the same bay it's been fantastic. But I still try to look after him – not just because I'm a Safety Coach – just because he'll always be my little brother!"
Stephen Swanton, Welder and Safety Coach
"By the time my brother got me my apprenticeship, Stephen was already a fully trained welder, so he was chosen as a mentor for me to show me the ropes. When we both started in this industry, work was hard to come by, so we both gravitated towards the steel industry, and neither of us have regretted it. Fairly recently, Stephen was off work for a long time following an operation and when he came back I made sure I helped him get back on his feet, and did a lot of lifting and carrying for him. It felt good to return the favour many years down the line! We still look after each other really. You know you can always trust family."
Neil Swanton, Welder and Trade Union Representative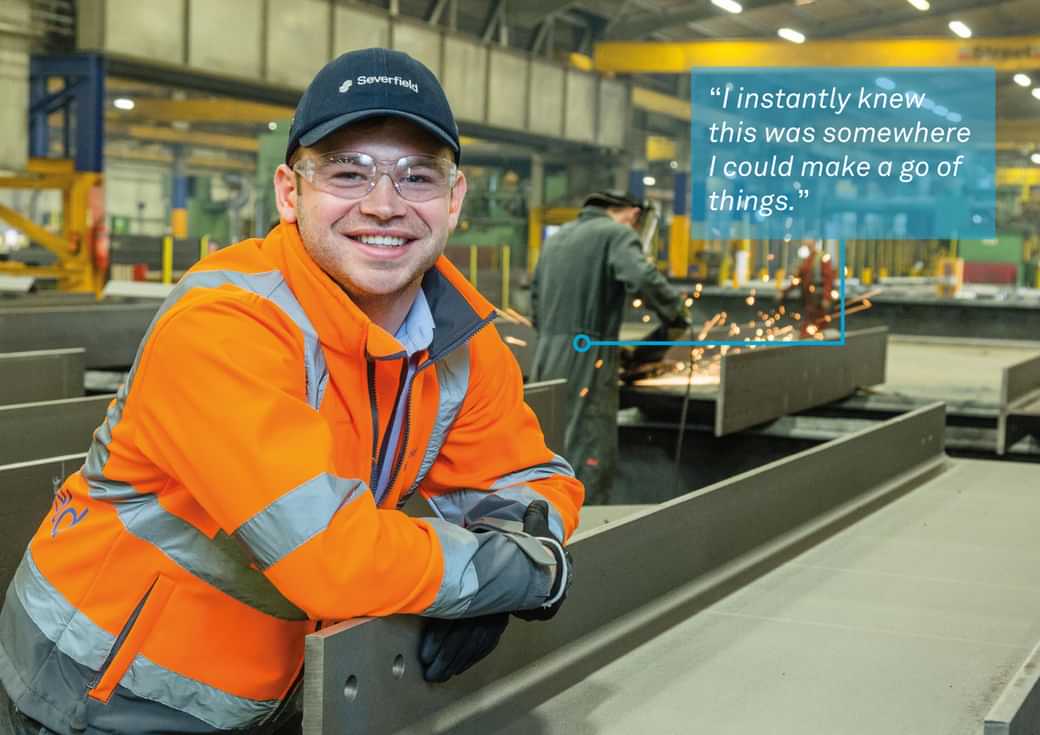 "I instantly knew this was somewhere I could make a go of things. I enjoyed the placement on the lines at the Dalton site, found the work challenging and satisfying, and my assessor was great – pushing me on to help me develop the skills I needed to work on the fabrication lines. The course gave me an insight into the work that goes into assembling components and structures, and Severfield was a great learning environment. Suddenly, I could see myself building a solid career here."
Apprenticeship completed, Tom served his time on the line in Dalton – "It's a production line, but you're still learning all the time, even if you're working on one piece. It's all about gaining experience, every day."
After five years on the shop floor, Tom was beginning to sense there was more he wanted to learn – new experiences he wanted to master.
"After all that time, personally, I didn't feel I was growing and I felt like I needed a new challenge - which coincided with an internal advert for a trainee construction role – based largely out on site."
"I started in May 2017, and the training programme included site work at the Tottenham Hotspur site. I loved it. There was a lot to take in and I had a daily diary to manage, keeping up-to-date reports on how the site was coming on, to report any concerns to the Senior Construction Manager. It was a busy, full-throttle shift but I wouldn't have it any other way. My advise to anyone else thinking of making a similar move would be to just do it. Severfield's a great company. If you show willing, they'll help you. You've just got to try it - don't be scared!"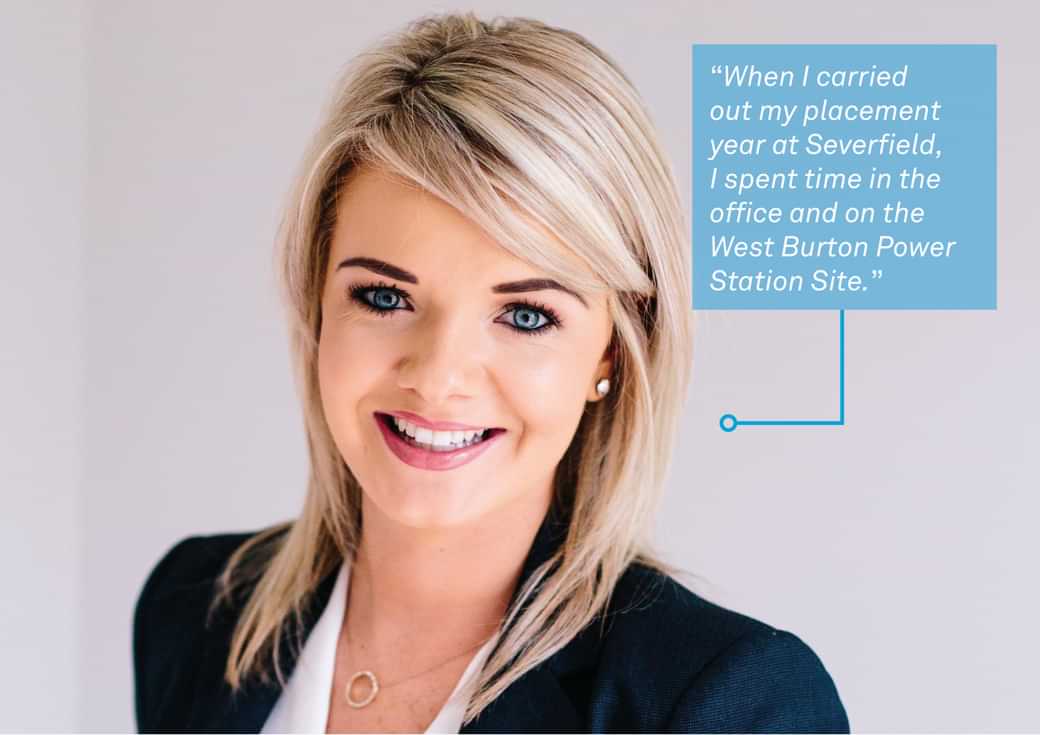 Fiona's constantly fascinated by the work we do at Severfield, "When I carried out my placement year at Severfield, I spent time in the office and on the West Burton Power Station site. It gave me an appreciation of how skilled Severfield was at delivering prestigious projects. Now, as a Project Manager, it's so rewarding seeing our site teams erect such technical structures with millimetre precision.
Fiona first started at Severfield as a Plant Co-ordinator within our Group Services division. It was during her time in this role that she got a real insight into what was involved when it came to managing a project. So, when the opportunity arose, Fiona jumped at the chance to become a Project Manager, "It's great that at Severfield people are given opportunities due to their skills - it doesn't matter what gender you are - it's all about having the right attitude and work ethic."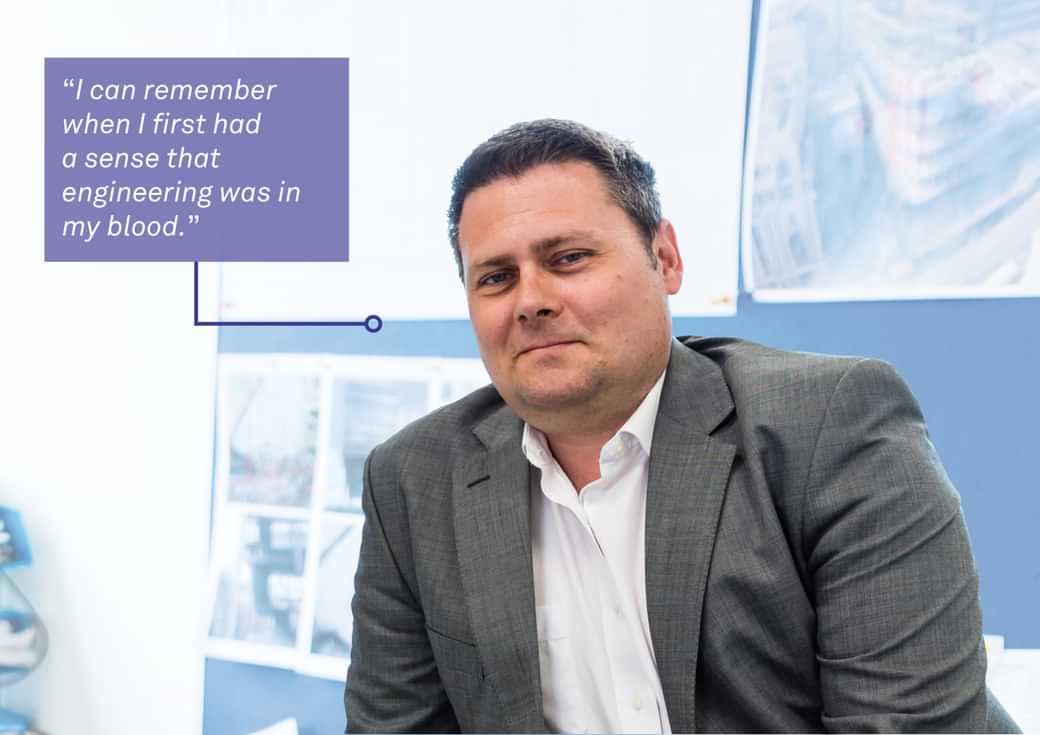 Ian's dream was to become an Chartered Structural Engineer - which he did at a young age of 27.
"I can remember exactly when I first had a sense that engineering was in my blood" explains Ian. "I was about nine years old and there was a competition to build a Star Wars spaceship out of Lego bricks - and I won!"
Since joining Severfield, Ian has worked on some iconic projects. "I've got four children" says Ian, "and when they look up at The Shard and say 'That's daddy's building!' - it gives me a tremendous sense of pride."