Our locations
Together, we have six manufacturing facilities across the UK, one in Europe, and one in India. We also have a number of office-only locations - details can be found on our Contact page.
Dalton - Thirsk, North Yorkshire
Our head office is home to Severfield plc and Severfield (UK).
As the largest of our individual sites - covering around 55 acres - Dalton forms a hub for much of our UK activity. The site boasts ten state-of-the-art production lines where modern manufacturing and painting processes are undertaken in a controlled environment, with the capacity to process an incredible 1,500 tonnes of steel per week.
The streamlined, high volume and efficient nature of our Dalton site means we're geared for strong repeat business in the structures market.
Lostock - Bolton, Lancashire
Our Lostock site is one of the UK's largest structural steelwork plants, with a history dating back to 1933. The facility is internationally respected for its advanced design and engineering capabilities, having had a hand in such iconic and unique constructions as the main 2012 Olympic Stadium, Wimbledon Centre Court, the Arsenal Emirates Stadium and the O2 Arena. Here is where we also take on more difficult or complex work for projects which might require us to operate in 'challenging' environments such as live railways, airports, public places and city centres.
Sherburn - Malton, North Yorkshire
Our Sherburn site is home to two of the Severfield businesses, Severfield (Design & Build) and Severfield (Products & Processing).
Severfield (Design & Build) specialises in the full design, manufacture, and installation of structural steelwork which is primarily for the industrial building sector – large warehouses, factories, mezzanine structures, cold-stores and multi-storey car parks. We provide an end to end service where steel frame designs are engineered and optimised to give our customers best value, fast programmes and always safety in both manufacture and on-site during construction.
Severfield (Products & Processing) is a very versatile business, with a broad range of complimentary products and services. Broadly, the range is pre-processed and also full steelwork fabrication, Severstor and Rotoflo.

Ennniskillen - County Fermanagh, Northern Ireland
Our Northern Ireland base has a strong reputation for delivering quality constructional steel products in both the UK and Irish markets. This factory has a sixty-year association with the steelwork industry through its background as Fisher Engineering Ltd and now has an annual capacity in excess of 25,000 tonnes of steel.
This site utilises state-of-the-art manufacturing processes and has contributed to such notable projects as West Cheshire College, the award-winning Dundrum Shopping Centre in Dublin, and Belfast's Odyssey Arena and Titanic Signature Building. Boasting a highly skilled workforce of over 250 staff, including a 100-strong directly employed site erection team means clients benefit from the expertise of a dedicated and capable team capable of handling every element of a project. Our specialists handle the full fabrication and erection process, from initial scheme design through detailing, specification and manufacture, then on to the eventual handover.
Severfield Nuclear and Infrastructure
Formally known as Harry Peers, which was absorbed into the new divisional structure in 2022, Severfield Nuclear and Infrastructure continues to invest in our manufacturing and fabrication operations in Bolton - allowing us to expand considerably and ensure our facilities are state-of-the-art, delivering the highest standards of accuracy and efficiency in all we do.

All of this means we are best placed to provide an industry-leading service which is comprehensive, productive, and flexible in line with our clients' needs.
Our production facility:
Fabrication facility consists of 3 separate bays totalling 60,000 square feet
Ability to process up to 200 tonnes of steelwork per week
Workshop stud welding capability
20-tonne crane lifting capacity for single assembly
Modern workshop layout allows for efficient fabrication and handling from goods in through to material delivery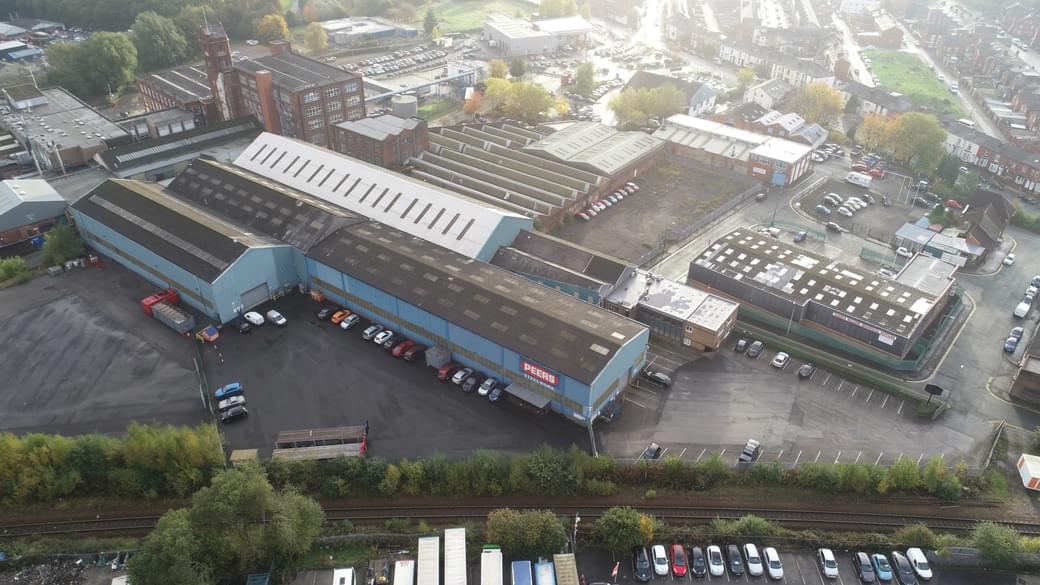 Severfield Infrastructure Ltd, Carnaby, Bridlington
Previously DAM Structures, Severfield Infrastructure Ltd offers comprehensive design, manufacturing, and erection services for the construction industry across multiple sectors, mainly focused on Infrastructure.
Our infrastructure business operates out of two office locations, Carnaby and Cardiff, and utilises the group's manufacturing capabilities to the full. The Cardiff office is the base for our dedicated bridge works team, and Carnaby is the base for our core infrastructure team, one key client being Network Rail. Another area we specialise in is temporary works, props and waler beams, mainly for excavations in London.
Voortman Steel Construction Holding B.V. (VSCH), a Severfield Group company, the Netherlands
Severfield acquired a market-leading steel fabrication company, Voortman Steel Construction Holding B.V. (VSCH), in March 2023 to allow us to accelerate our European growth strategy and diversify our end markets. The acquisition will provide us with a manufacturing base in Europe to complement our existing European business.
VSCH consists of three business units: Voortman Steel Construction, Voortman Design & Build, and Voortman De Haven, all of which have been acquired by Severfield.
VSCH is renowned in the Netherlands for its in-house knowledge, innovation, and expertise. It mainly serves the industrial, non-residential, and energy subsectors.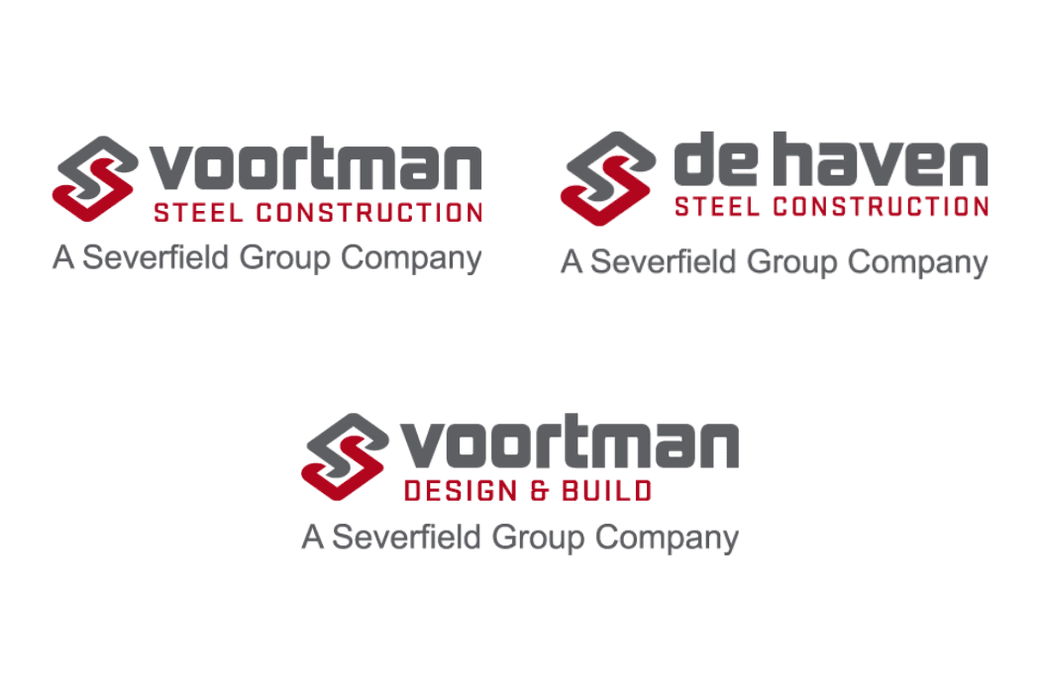 JSW Severfield Structures - Bellary, India

The JSW Severfield Structure Ltd (JSSL) state-of-the-art fabrication facility is situated in the district of Bellary, Karnataka on a 65 acre site and has an annual capacity of 60,000 tonnes serving a wide range of sectors across the growing Indian market.
The joint venture is a 50/50 arrangement with JSW, India's largest steel producer, which places us as one of the leading companies in India to offer complete structural steel building solutions.
Successes to date include securing prestigious projects for companies such as Reliance Industries Ltd, ITC, NetApp, Siemens, Doosan, L&T, Indiabulls, Prestige, P&G, Michelin and OPG Power.
Key points at a glance:
Two fabrication lines
Bay providing off-line heavy fabrication, tubular products, specialised multi-coat painting and more
On-site manufacturing of bespoke plated products such as Indisec®
Second joint venture for floor metal decking line, also in Bellary
Sales representation and drawing/design office in Bangalore
Head office in Mumbai and further sales representation in Delhi
Our joint venture in India is of significant importance in aiding us to achieve our strategic growth ambitions.