By investing in learning and development at Severfield, we aim to increase job satisfaction and morale amongst our people.
We believe that the by offering training and further career development, it can increase our employee's motivation and ultimately deliver a more efficient service to our clients - not to mention it can provide us with the added capacity to adopt new technologies and methods.
We offer three development pathways to support you, no matter what role you take, or which stage of your career you're at:
Severfield Early Careers
Our Early Careers offering covers those seeking to join as an apprentice and those just starting out, or at the beginning stages of their career. You can find out more about how we welcome and develop apprentices on our dedicated page.

We've created an initiative geared towards helping develop those people just starting their careers. Run by a small committee, the programme follows a roadmap of carefully identified opportunities such as networking and development tools which are rolled out bi-monthly. This scheme is about ensuring our Early Careers employees have access to the best support and can build on their skills to reach their potential.
Future Leaders
Our Future Leaders programme is designed to identify those working in varied roles across our business with the potential to succeed at senior level. It is a six-month programme based on developing leadership skills, behaviours and commercial understanding. Participants experience 15 days of development across three modules and this culminates in a business improvement project. The scheme is designed to enhance the skills of those who take it, as well as push them beyond the roles and responsibilities of their day-to-day activities.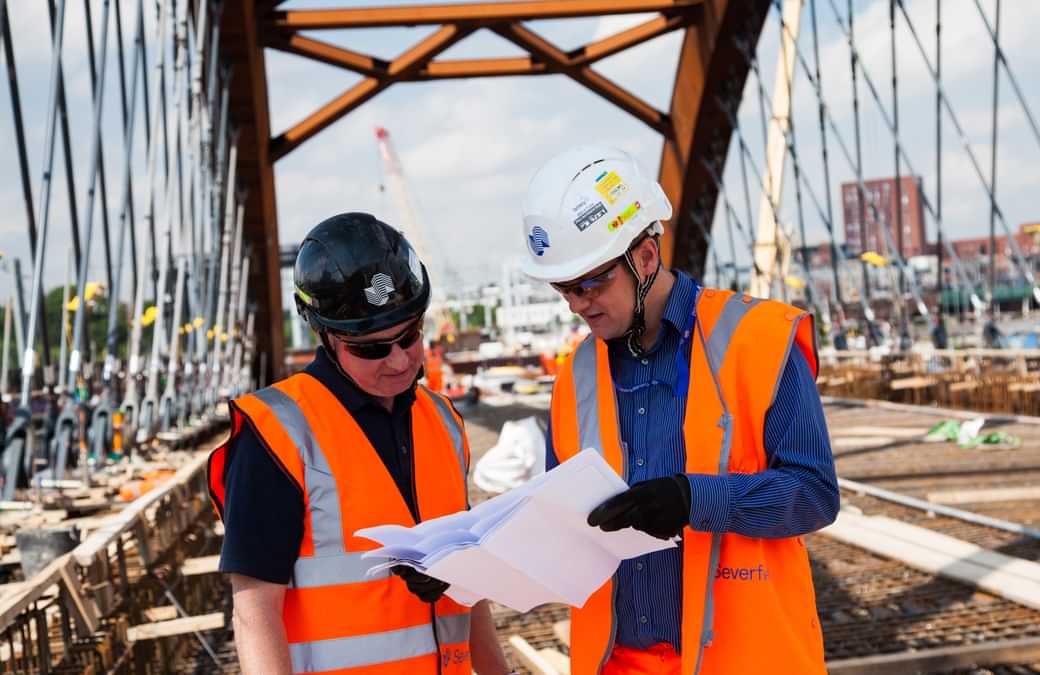 Professional Development
This is an essential part of how we look after our people here at Severfield. Providing opportunities to learn and develop the skills our employees have is crucial to ensuring we deliver the best possible projects. Our Professional Development offering is about identifying strengths and building on them in a way that suits the needs of the individual and their role. Sometimes this means helping people in roles like finance and engineering keep up to date with industry changes and trends, or, it can mean supporting someone with the accreditation or qualification they need to move to a new department.

No matter what stage of your career you're at, we are always supporting and developing our employees.