This regional distribution centre – or RDC – is the client's largest warehouse to date with a 1.2 million square foot layout. The new RDC is expected to house 700 colleagues at any time and features almost 200 loading docks.
Location

Regional Distribution Centre

Main Contractor

TSL

Engineer

Jubb

Architect

Calfordseaden

Tonnage

10, 000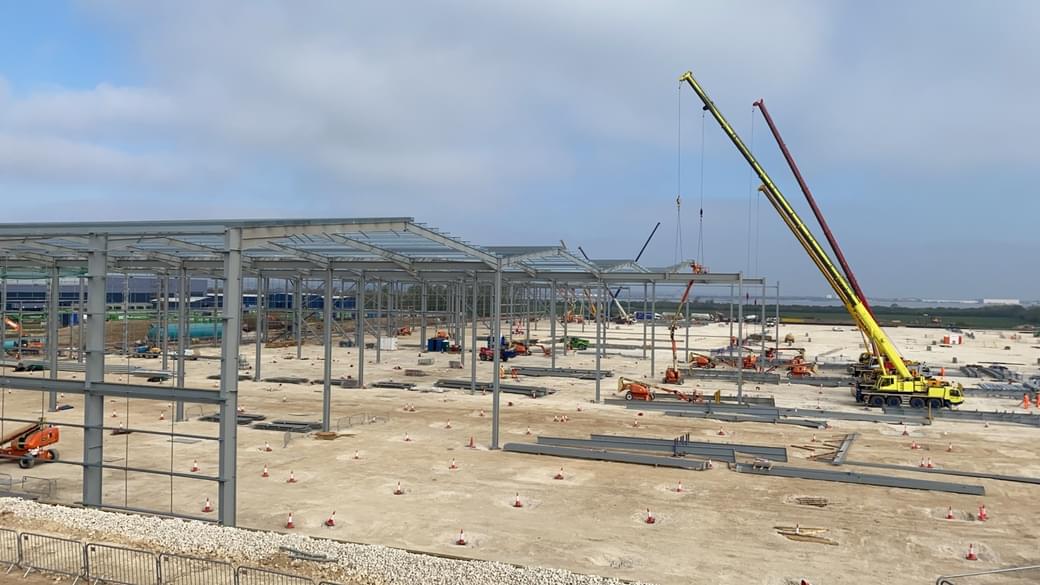 The mega shed also comprises of a large chilled/freezer section, mezzanine storage, administrative offices, plant room and a basement.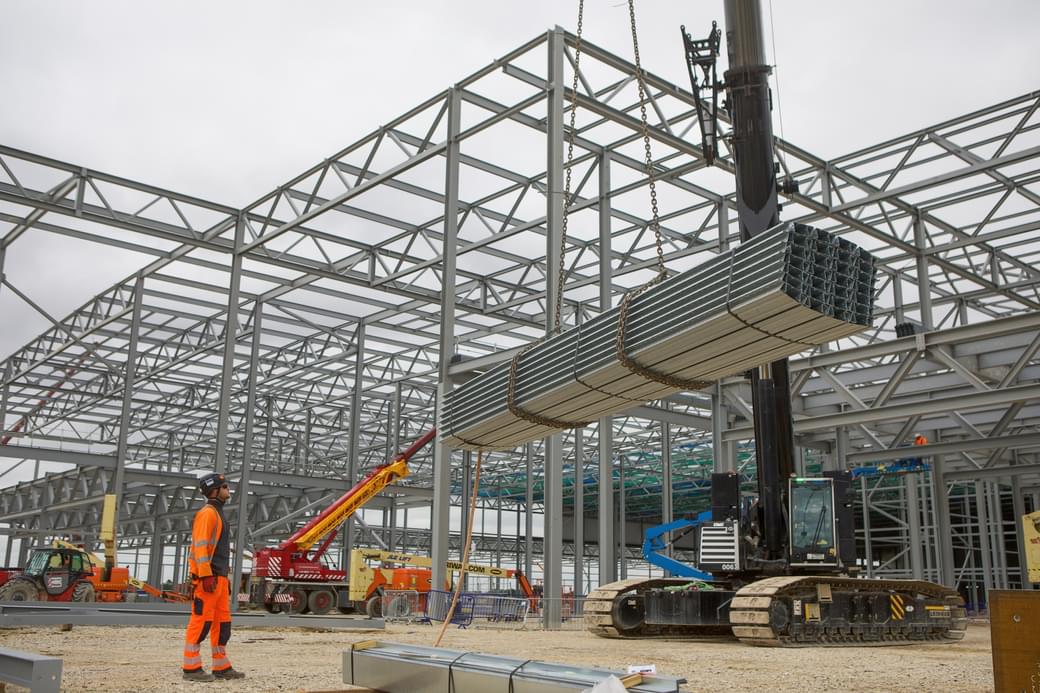 The building is comprised of roof and mezzanine trusses with 20m-high columns and is approximately 500m long and 200m wide, totalling 10,000 tonnes of hot rolled steelwork, inclusive of main frame and secondary steel requirements.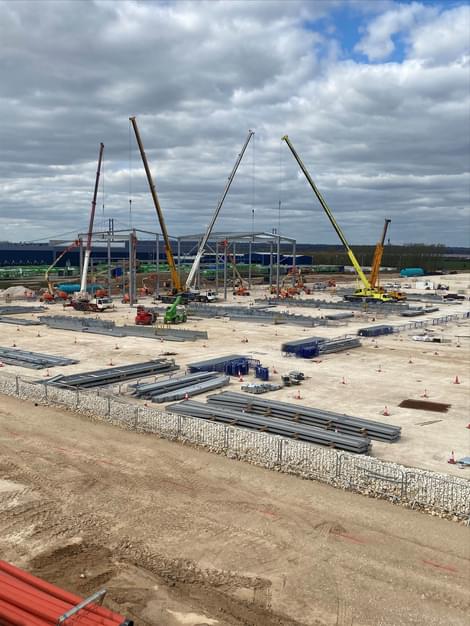 Severfield's scope was to design, detail, supply, fabricate, treatment delivery of primary and secondary structural steelwork packages. We also designed, supplied and installed the metal floor decking package, steel stair cases and ladders.