With construction due to finish later in 2022, Sky Studios Elstree, is set to revolutionise the way English film and TV is produced – and with 6500 tonnes of steel having been fabricated, transported, and installed on site, it's safe to say that Severfield has taken the spotlight on this industry-leading project.
Location

Borehamwood, London

Client

L&G

Main Contractor

BAM

Engineer

Fairhurst

Architect

UMC Architects

Tonnage

6500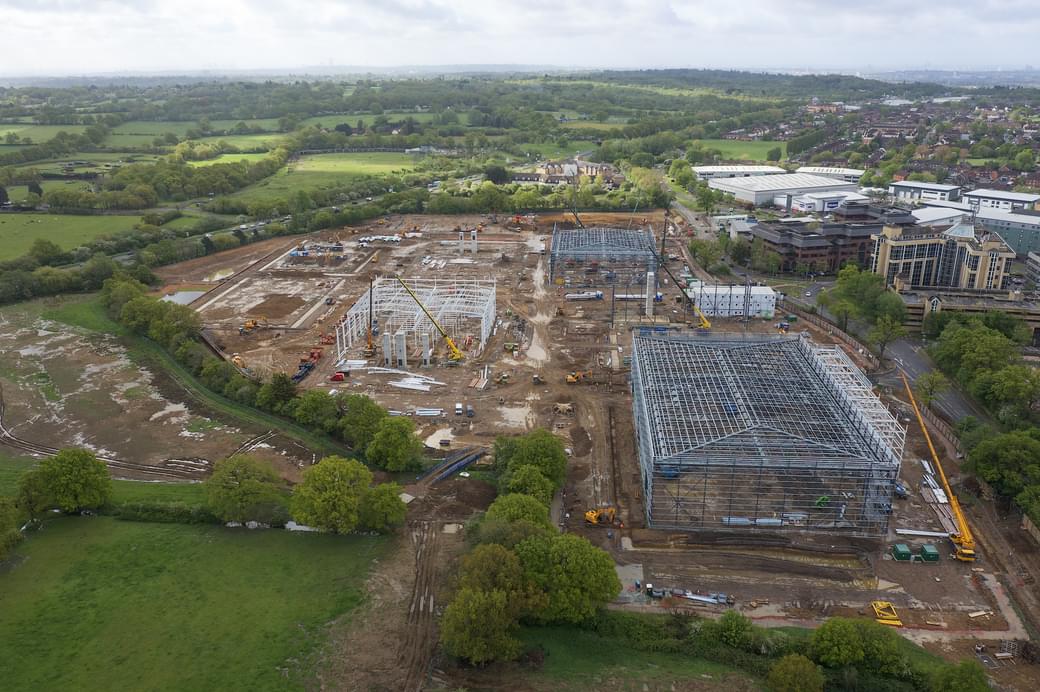 Having installed an impressive amount of structural steel, Severfield also facilitated full connection design, fabrication, and installation of metal decking, Seversafe Edge Protection, 67 steel staircases, 4500m of high level walkways, 11 precast concrete lift cores, 15 precast staircases, as well as cold rolled systems and open grid floors – all of which all of which will help towards the ambition to build the most sustainable film and TV studios in the world.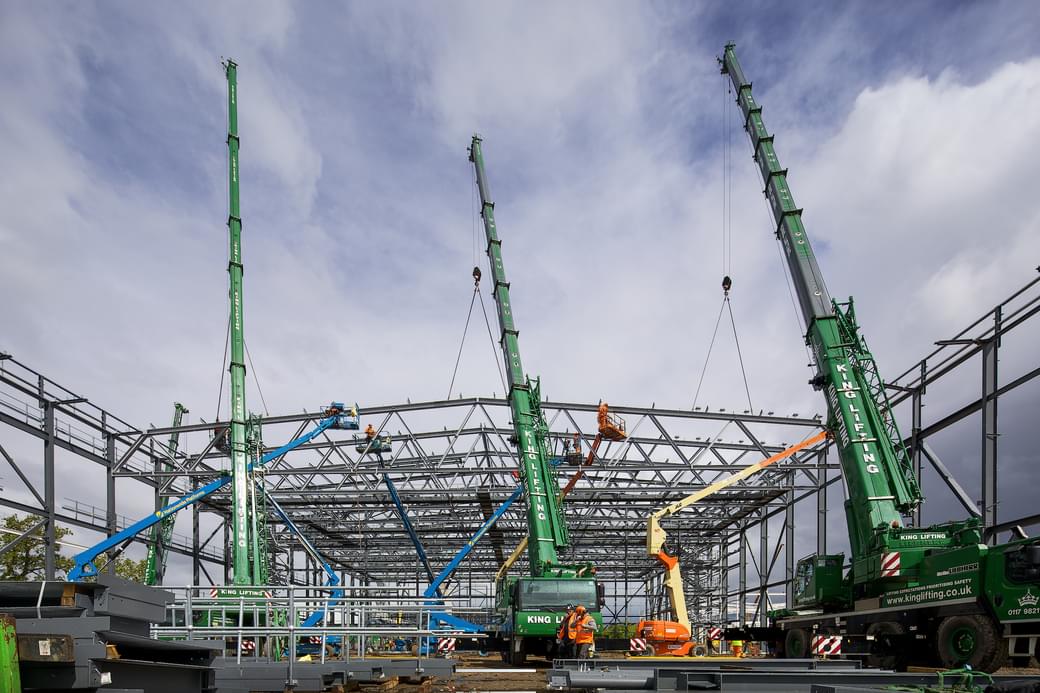 Formidable in size, the now leading studio in Europe stands 20m tall at its highest point and covers the space of an astonishing 60, 000 square foot. Undoubtedly, the sheer size of the project simply cannot be understated… the development includes over 560,000 square feet of production space, housing 13 sound stages. It will lead to the creation of over 2,000 jobs and enable £3bn of production investment over the first five years of operation.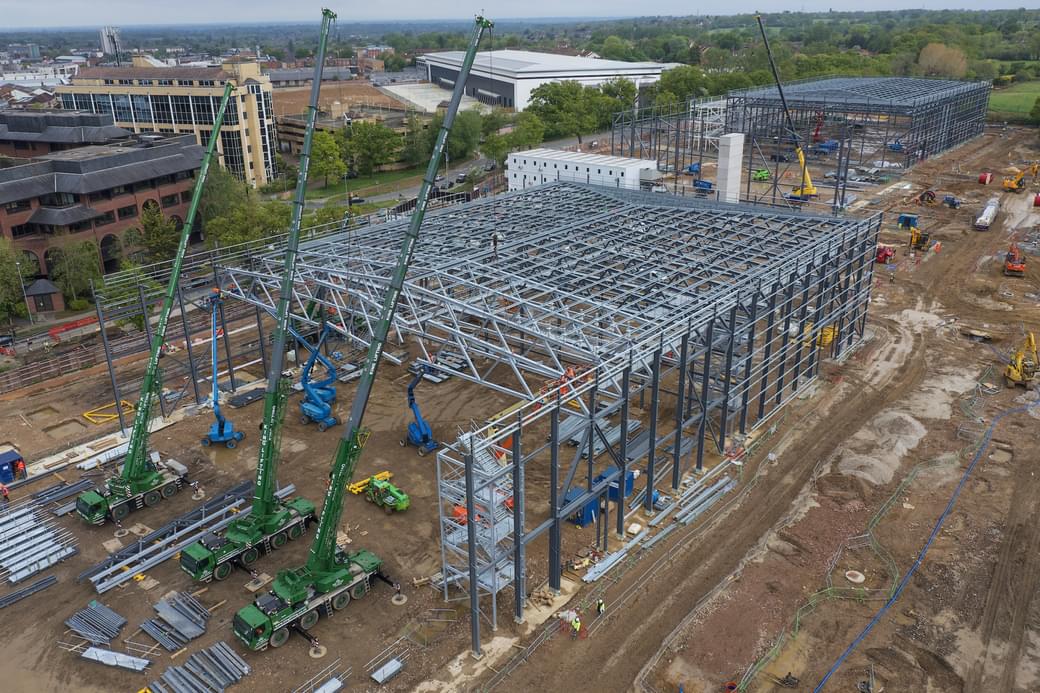 This is just the beginning of what promises to be an exhilarating leap into an entirely new world of creative opportunities. With Severfield at the heart of its construction, our visionary and ground-breaking approach to steel fabrication surely stands us in good stead for winning our very own construction BAFTA in the near future.