Severfield constructed and installed a new 3,400-tonne bridge on the A1 at Gateshead as part of the newly altered route on the A1.
As market leaders in steel fabrication, Severfield was well-suited to installing the new 3,400 tonne bridge on the A1 towards Gateshead.
The brand new Birtley Coalhouse Allerdene bridge, which spans over the East Coast main railways line, aims to improve existing road alignment alongside the safety of its users.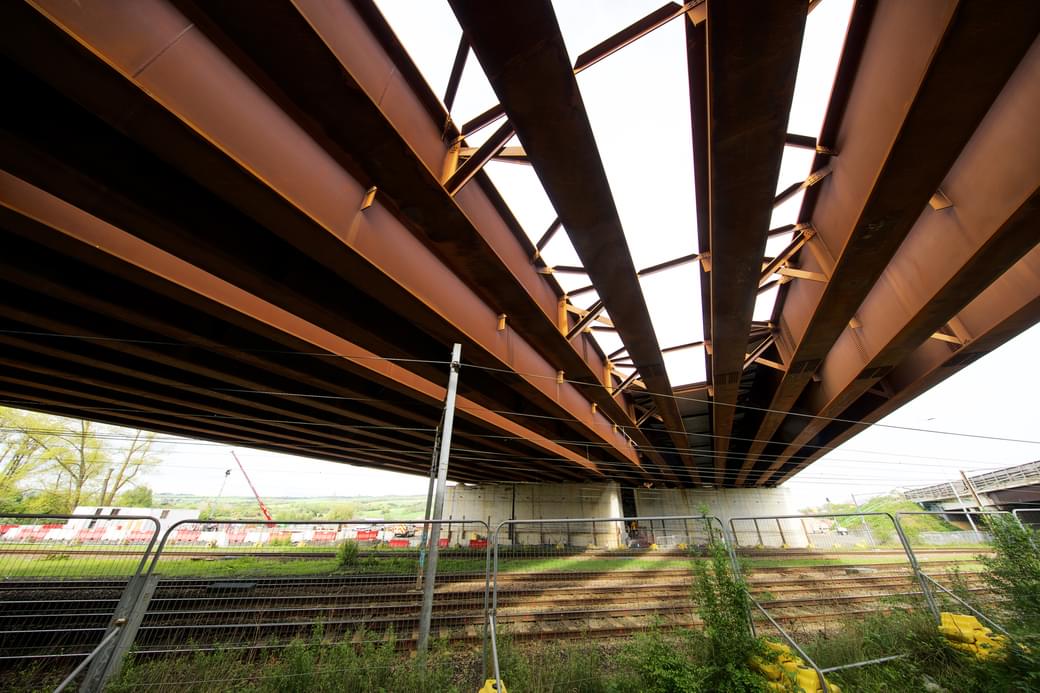 The structure of the bridge itself comprises of 3,400 tonnes of structural steel and decking, all of which form eight central girders involving three sets of braced pairs per centre span. The sheer scale of the construction demanded the use of a specialised AK680 crane in addition to precision logistical planning. Crawler cranes were also required to position 32 30-tonne back span girders.
Severfield's expert navigation of challenging situations such as high winds, heavily trafficked areas, and rail strikes, meant that the project was inevitably delivered safely, in a timely fashion, and to scope.
In accordance with Severfield's commitment to sustainability, the Allerdene bridge's temporary works used bespoke steel stools, stubs, and packers, all of which were dismantled and returned to the construction yard upon completion for re-use in future projects.
As Severfield continues to invest in the future of steel reuse, streamlined steel fabrication and installation, Allerdene Bridge showcases our commitment to creating better ways of building in a world of changing demands.