It takes a lot of expertise, teamwork and steel to build a new cross-river bridge for the famous Mersey, but that's exactly what our team did.
Location

Warrington

Client

Warrington Borough Council

Main Contractor

Balfour Beatty

Engineer

Ramboll

Tonnage

200
We were appointed to supply, fabricate, paint, transport and erect the structural steelwork for the Centre Park Link bridge in Warrington.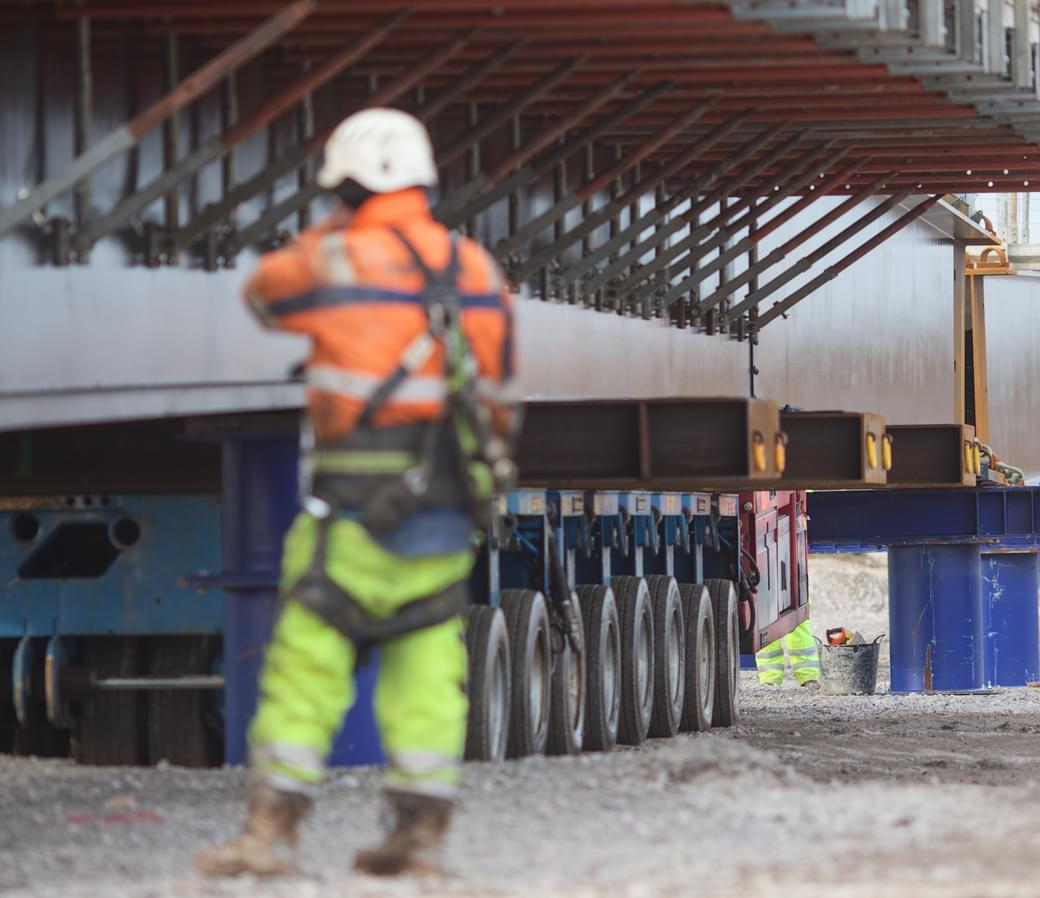 To meet this brief, the huge steel bridge sections were delivered to the site in nine separate braced pairs and were unloaded and assembled onto temporary trestles to form three sets of braced pairs. It took the use of a 150-tonne mobile crane for this operation.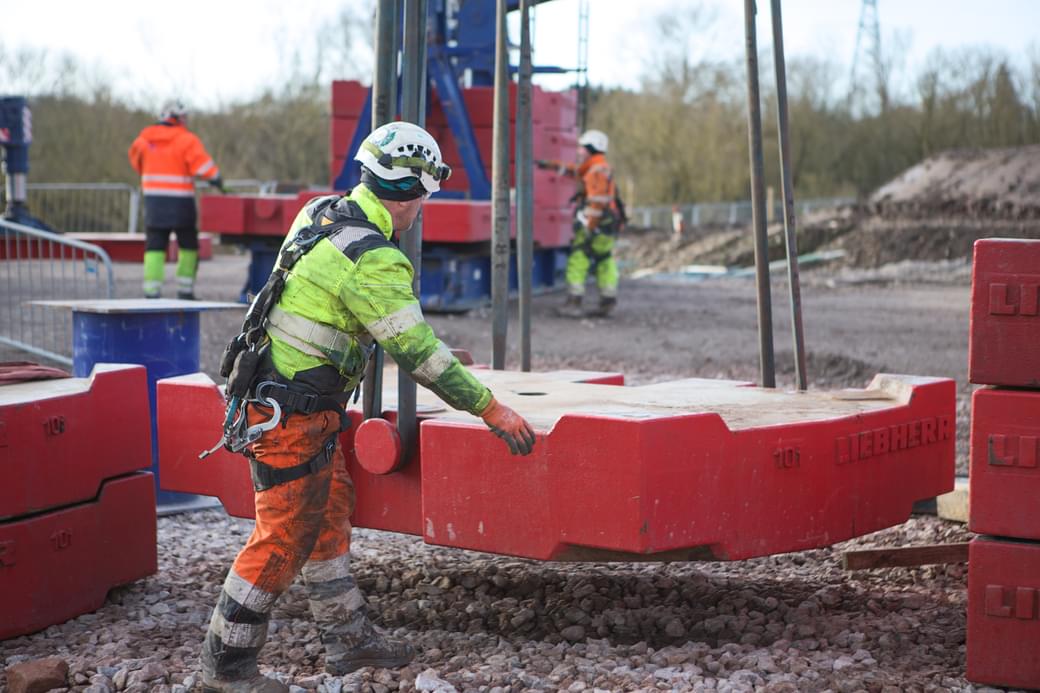 An LG1550 strut crane was mobilised to install the three assembled braced pairs, and, due to the tight site constraints, getting the crane on site required a huge amount of planning. It was closely coordinated to arrive on site and assembled in time for the installation of the bridge to commence. Delivery of the crane, and all its super-lift components, required the assistance of 12 support wagons that came on to the site in a planned sequence.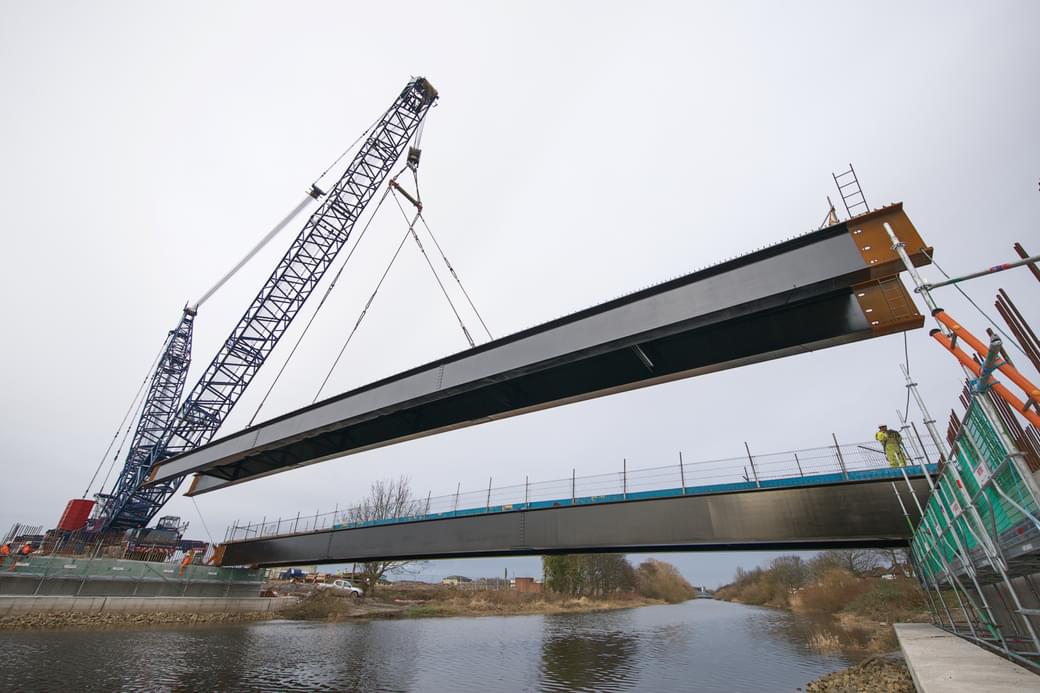 Each of the 45-metre long sections weighed 65 tonnes; once assembled, they were transported to the LG1550 crane for installation using 'Self-Propelled Modular Transport' (SMPT) units.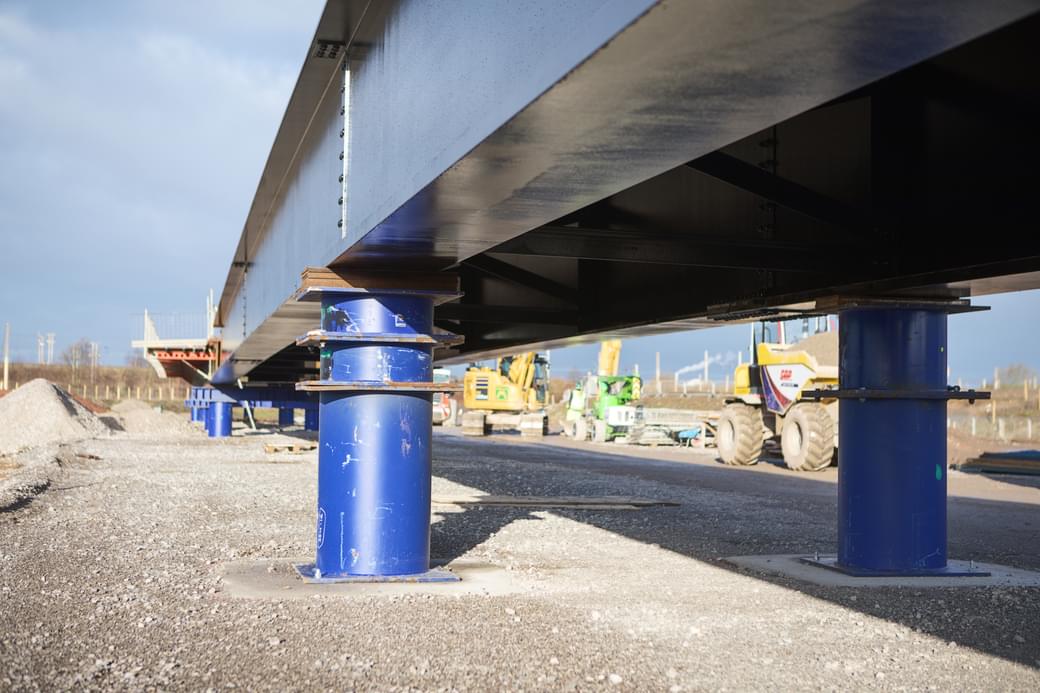 The ground conditions were in our favour on this project and road closures (which can usually be required for projects of this magnitude), were not necessary as the access roads had not yet been constructed.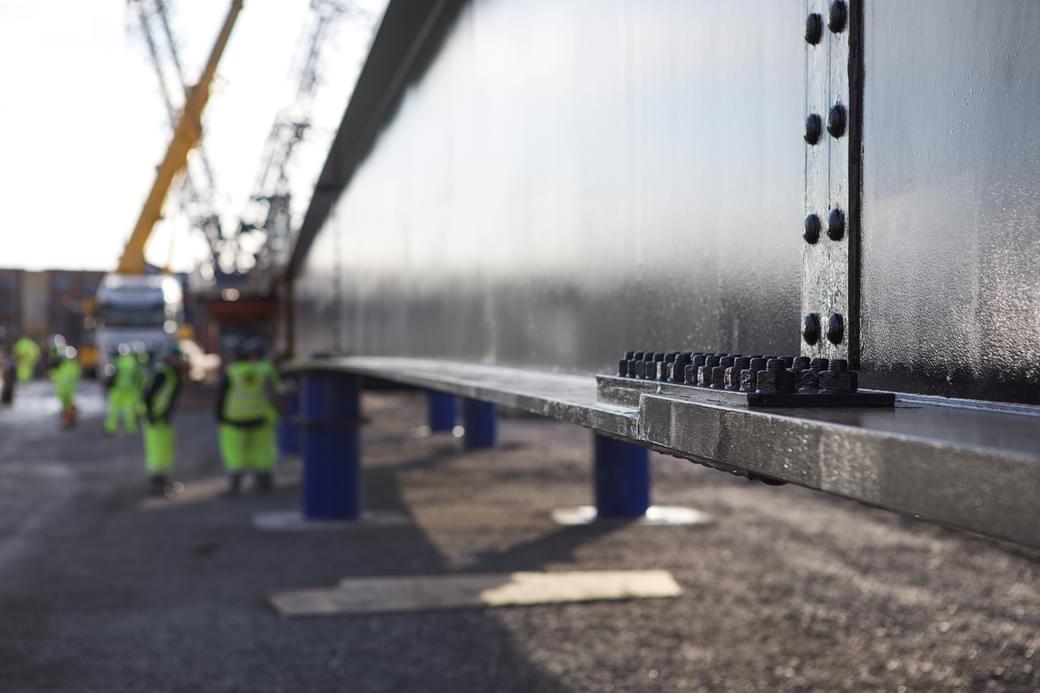 Erection of the three bridge sections was successfully completed over the course of just two days. Now, there's a shining example of our teams' excellent work spanning the majestic Mersey.